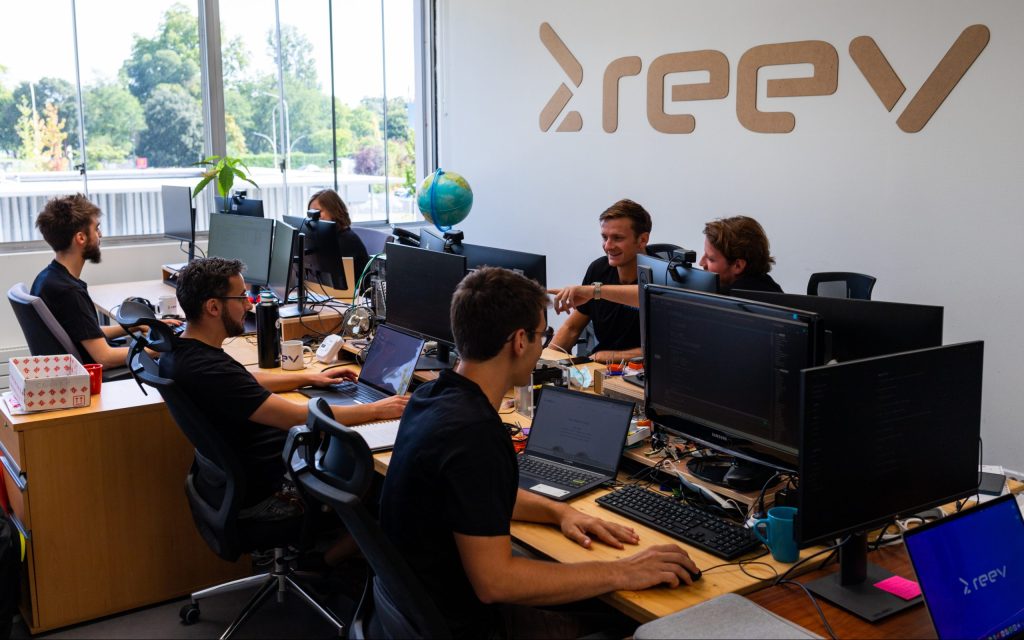 I am a very inspirational text about how REEV have been founded and have growth during the last years.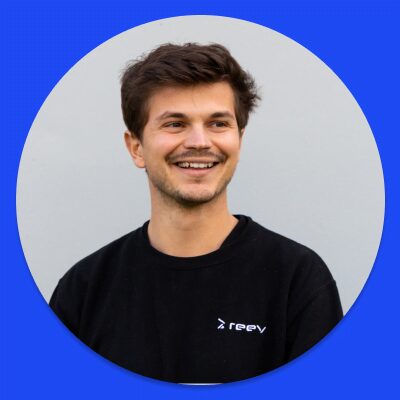 Amaury Ciurana
CEO & Co-Founder
ISAE-SUPAERO ENGINEER
X-HEC ENTREPRENEURS GRADUATE
UC BERKELEY LEARN2LAUNCH GRADUATE
WINNER OF THE 1M€ LOPEZ-LORETA AWARD IN 2019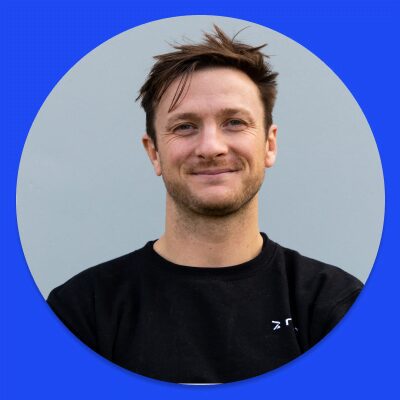 Robin Temporelli
CTO & Co-Founder
Ph.D in Mechatronics, University of Sherbrooke
Mechatronics Engineer, INSA Toulouse
12 years of experience in the industry
3 Patents & 7 Publications related to REEV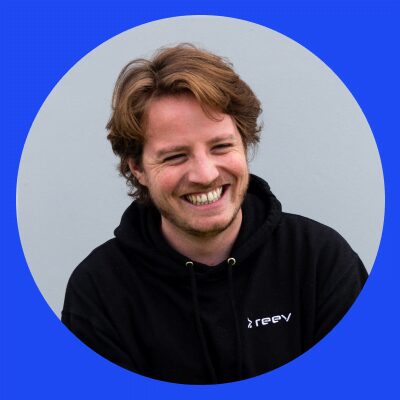 Sacha Clauzade
Software Manager & User Experience Specialist
Kevin Giraud--Esclasse
Robotics & Hardware Specialist
Martin Monroy
Analog Electronics Engineer
Laurence Colas
Mechatronics Design Engineer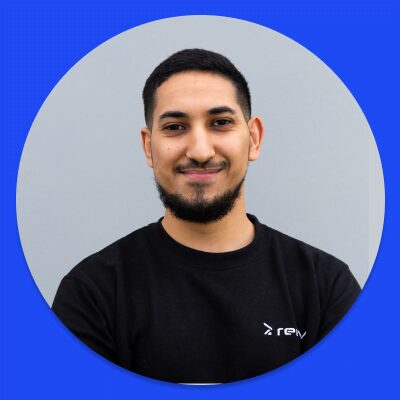 Samy Sibachir
AI and Data Science Engineer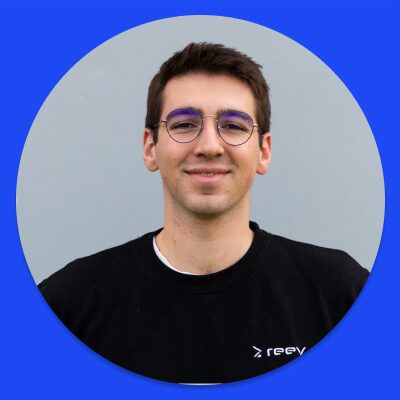 Baptiste Lerat
EMBEDDED SYSTEMS ENGINEER - iot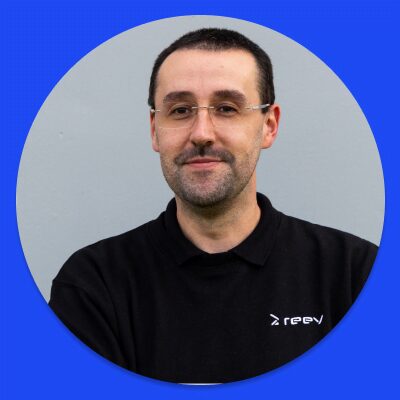 Olivier Climent
Quality Assurance and Regulatory Affairs Specialist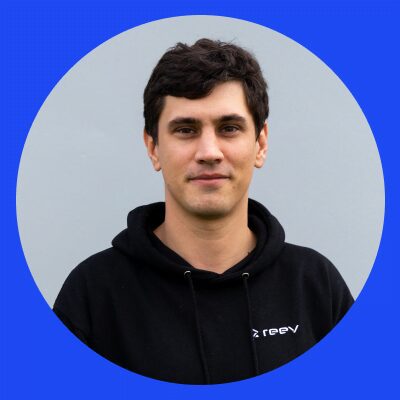 Ugo Pellerin
Embedded Software Specialist
I am a text about what people can do if they come to our office. Like testing REEV SENSE or contribute with interview and study.
Alternant(e) Web Marketing/Communication
Ingénieur(e) Qualité et Affaires Réglementaires
Ingénieur(e) en conception mécanique
Ingénieur(e) en contrôle de systèmes mécatroniques
Ingénieur(e) traitement du signal et biomécanique
Ingénieur(e) Intelligence Artificielle
Ingénieur(e) électronique analogique/puissance